Backyard Basketball Courts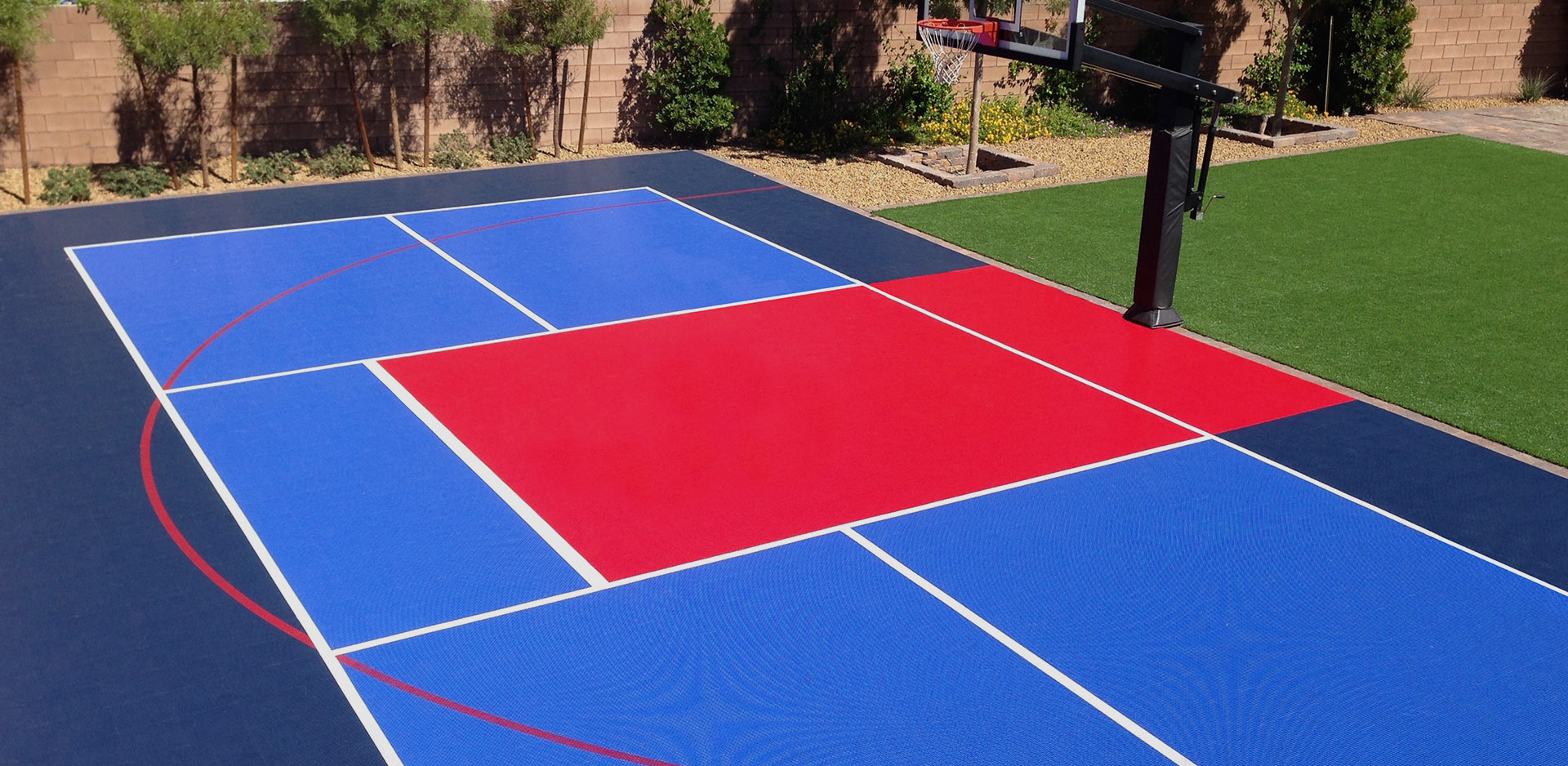 Find the Home Basketball Court for Your Family
Get the Basketball Court that Fits Your Needs
We engineer DunkStar basketball courts with the most advanced technology for high performance and added safety. DunkStar's backyard basketball courts have superior all-weather grip and shock-absorbing legs to help protect against injury and stress.
With eleven standard sizes, seven court color options, and seven key options, we have the court you need. Want something completely custom? Call 1-888-861-7546 for custom sizes, colors, lines, and custom logo options. With DunkStar, the design possibilities are virtually limitless.
Built to Last – Our courts are UV stable and withstand years of outdoor use. They also come backed by a 12-year manufacturer's limited warranty. Therefore, you know your investment in your family is there to stay.
DIY Installation – Dunkstar's design and professional tech support make for an easy installation. The DunkStar positive locking system makes installation as simple as snapping it together.
Basketball Courts for Sale: