DUNKSTAR COURT
INSTALLATION GUIDE
DIY Basketball Court Installation
You don't have to know how to build a basketball court to install your new Dunkstar Basketball or Multi-Game Court. Our DIY court installation is as uncomplicated as it gets. You don't have to use smelly, messy glues, and you can set it up in no time. If it's a court for the whole family, make setting it up a family event leverage the power of your tribe.
Tile Installation
Once you've prepared a solid, stable subsurface to assemble your court on, you're ready to install your Dunkstar DIY Court Tiles. Simply begin at one corner and install the first row. Make sure the female loops are all facing in the SAME direction! To connect each tile, align the male pegs with the female loops, and step down firmly until it snaps into place. It couldn't be easier!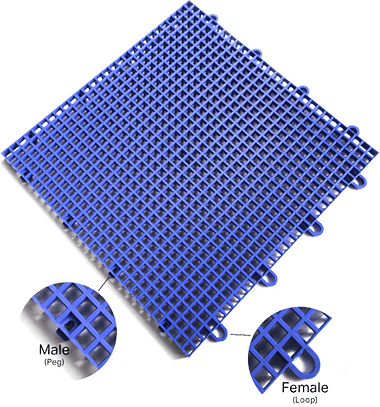 After installing the first row of tiles, align the center of your court with the basketball hoop (in the example shown below, tile 3 would be lined up with the hoop) then continue to add tiles sequentially.
Hoop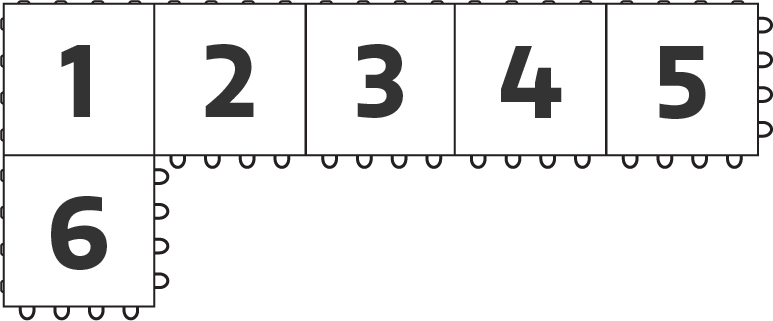 Concrete or Subsurface Specifications
Dunkstar sports surfaces perform best on hard, flat, stable subsurfaces. These can be concrete, asphalt and if done correctly, compacted base. If you're installing a new subsurface, check with local resources for best practices for the correct installation. Our Dunkstar concrete guide specification is a handy reference, but local requirements must be accounted for.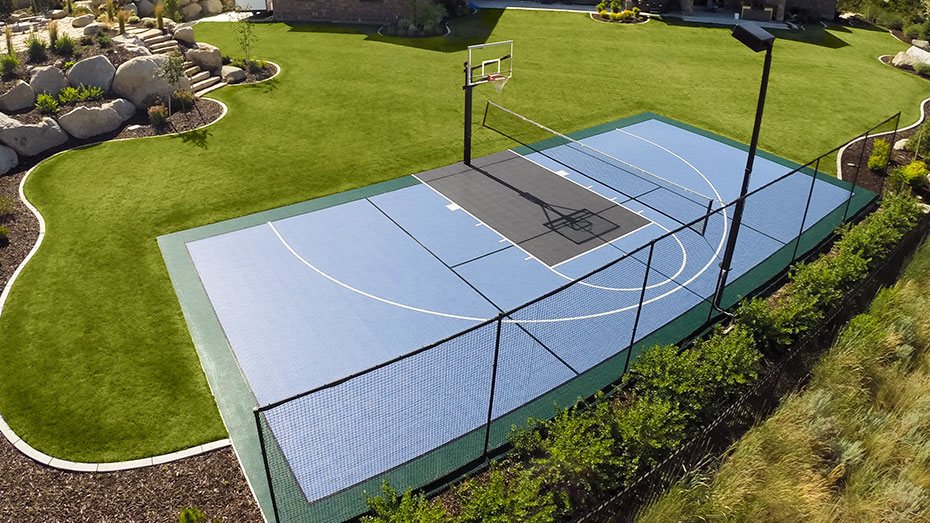 How To Install Basketball Hoops & Game Nets
Components expand the versatility and playability of your court. These are easy to install and use. Just follow the individual installation guides for your components.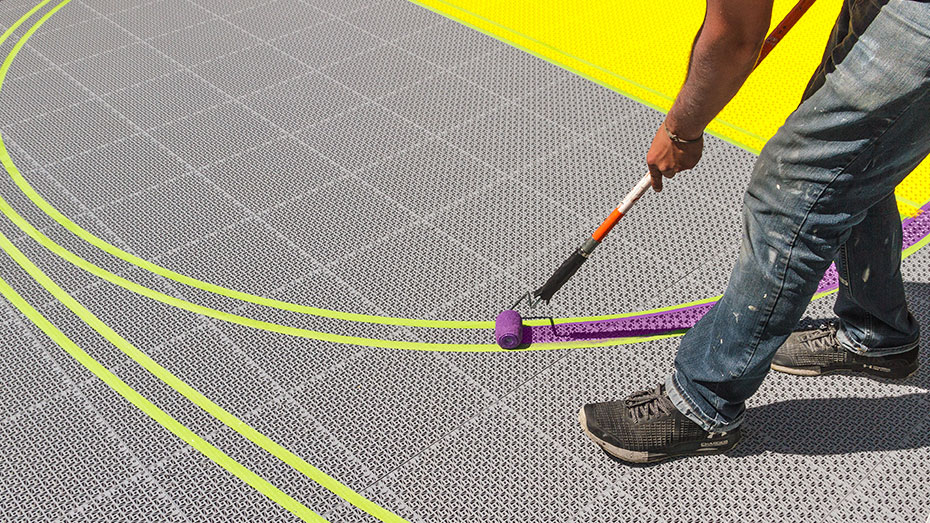 We can pre-paint your court in our factory, or you can paint your game lines after installing the surface. Preparing your court for painting is as simple as taping, cleaning, priming and painting. The paint in our DIY kits is a long-lasting, industrial-grade aliphatic urethane. We'll supply you with the tools and know-how to put down professional quality game lines.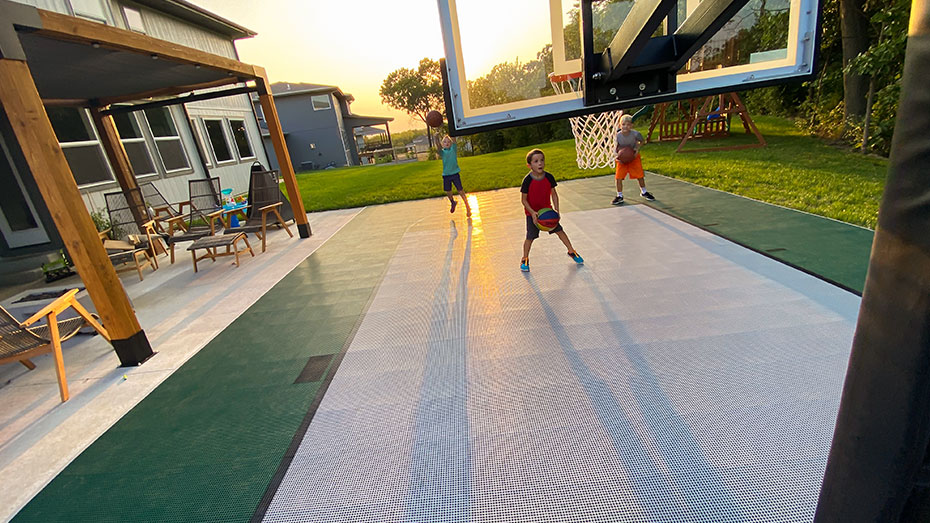 Court Cleaning & Maintenance
Dunkstar Outdoor Basketball and Multi-Courts should be swept with a broom, air blower, or water broom periodically depending on the severity of Mother Nature and the elements in your backyard space. Airborne debris like dust and leaves should be hosed off with clean water whenever it's practical to avoid having debris settle into the court's surface.
Get exclusive access to our Epic Black Friday Sale! Don't miss out on extraordinary deals–subscribe now and be the first to snag incredible discounts!