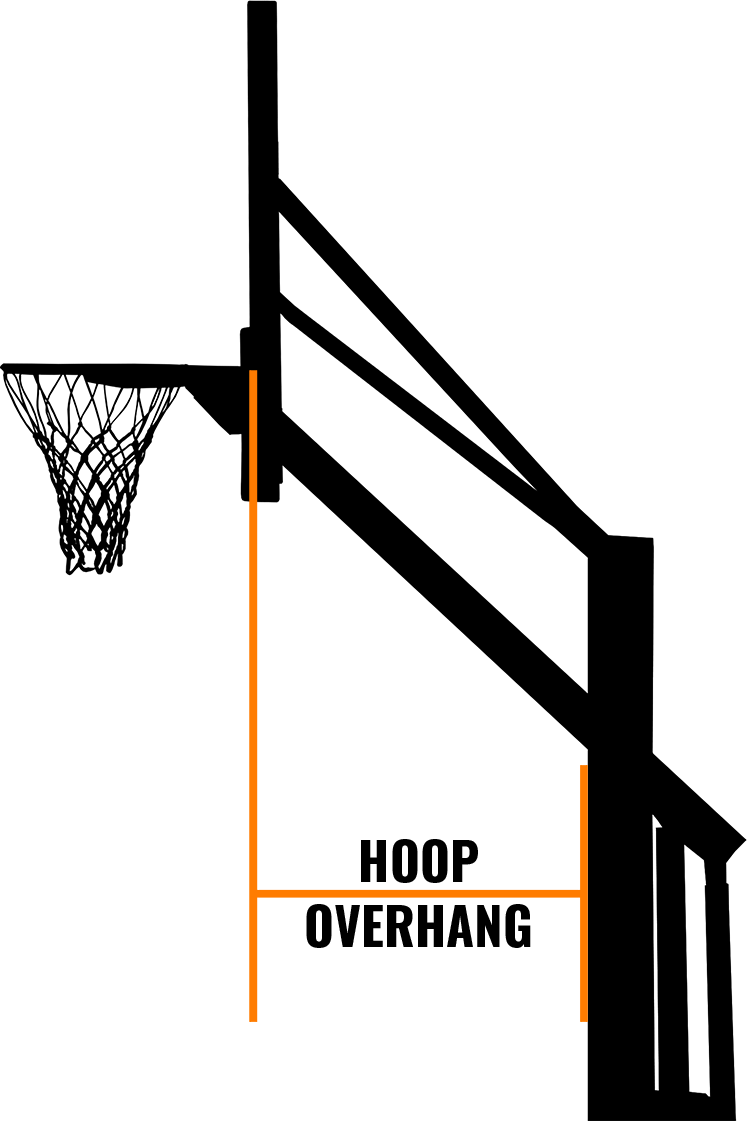 Extension from the front of the main pole to the front of the backboard.
When the system is at its highest setting (typically 10 ft. high).
Most professional grade Hoops will have an overhang that ranges from a short 3′ to a lengthy 5'… Another important measurement to consider is how much available space is behind the main pole of the basketball hoop.